About Us
In 2015 Elizabeth Wilson Designs was born out of a love of ruffles, gingham, and a twist of whimsy.
In the words of the designer:
I always have had a strong desire to create and design. As a child this desire budded as I gathered trinkets and tidbits, snagging little treasures, storing them in my room until I needed them for a project. What started as creating cardboard decor for my American Girl Dolls, grew into a deep love of the innocence that could be celebrated in fashion design.
By the age of 7, I loved anything and everything to do with fashion. I remember sketching designs in my little notebook during church and borrowing some of my momma's fur jackets and jewelry.
I was no longer content with just looking at all of these designs I sketched and these ideas I had. I knew that I needed to actually create them. At age 13, I was gifted my first sewing machine. I took a sewing class at a local fabric store to learn the basics, then taught myself the rest of the things I would need to know by using YouTube.
As if by magic, my stack of designs and sketches from years past came to life as they were transformed into real pieces of clothing. As I began to post photos of the things that I was creating on my Instagram account, I started receiving requests from strangers about purchasing my items.
In 2015, I listened to the demand and opened an Etsy Shop. I started selling items faster than I could sew them. Somehow others saw the same beauty that I did in the simplicity of ruffles and gingham. Honestly, it surprised me.
So, now here I am embarking on the next chapter of what God has in store for EWD: an official website and blog.
I hope my gingham-clad designs bring you much joy and happiness!
Thank you to all of the lovely people who have supported me while watching my little business grow!
xx
Elizabeth Wilson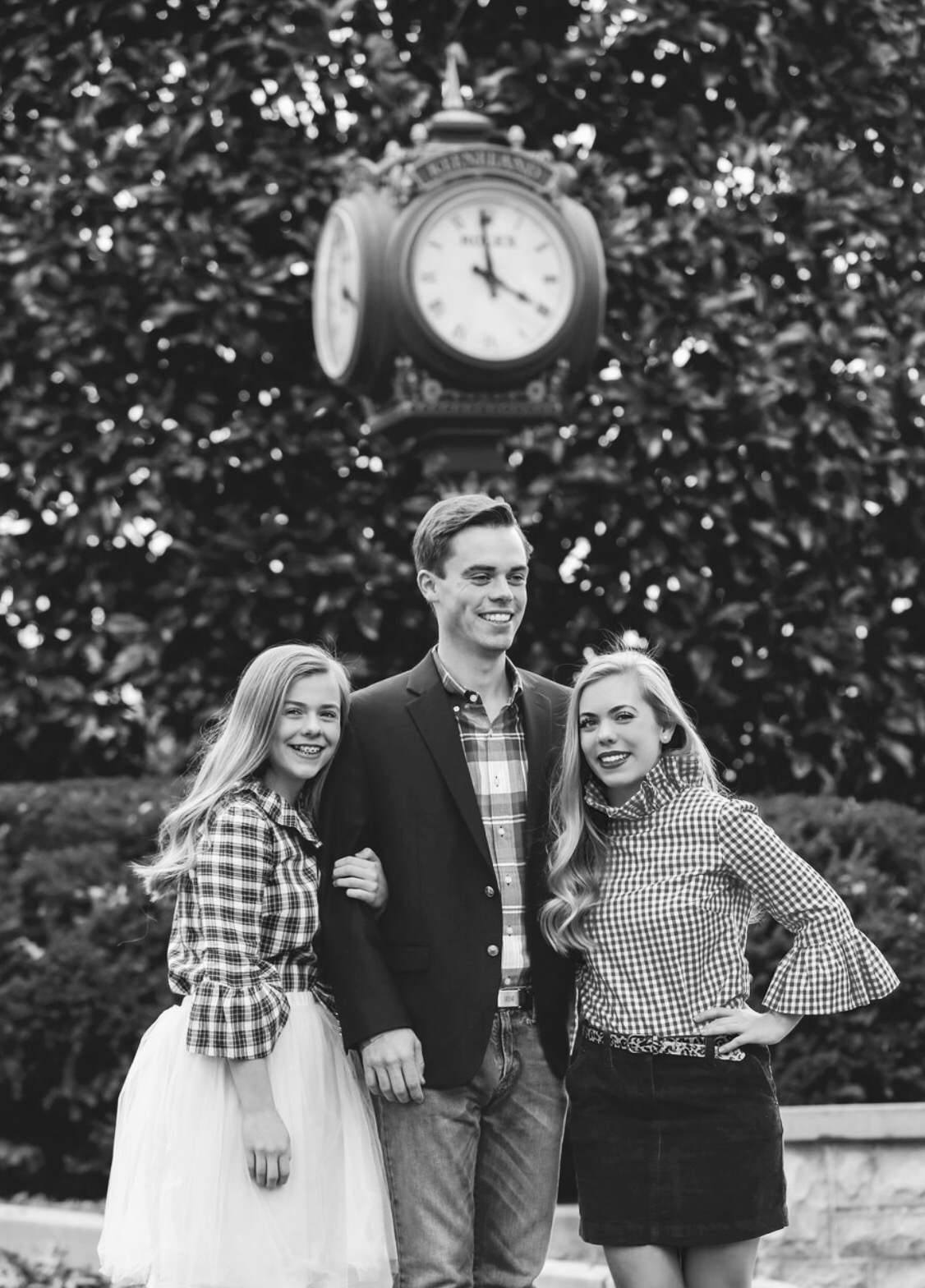 This site is dedicated to the loving memory of my beloved big brother, Jacob. He and I would stay up into the wee hours of the morning chatting about my business. He taught me so much and inspired me to dream big, work hard and always be kind. I hope that God is giving him a window from heaven to see this special day.